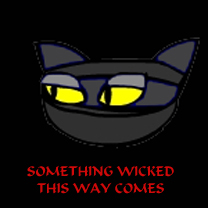 ギャング英語道場とミネソタ弁道場の門下生へ
次回の段級審査は次の映画から出題される。
よーく、勉強されたし!!
日本語の吹き替えじゃなくて英語、英語!!
英語、聞いて!!

本物のギャング英語が聞けます。本物です。正真正銘 100%、ギャングアクセント。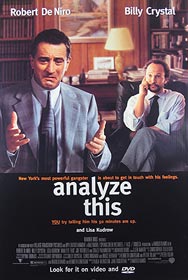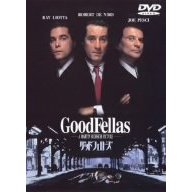 ノースダコダ州ファーゴを舞台にしたサスペンス。
本物のミネソタ弁が聞けます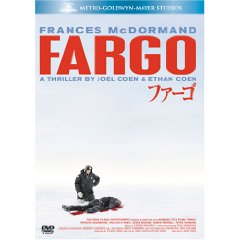 Mummy: ミイラ
「The Mummy」は映画「はムナプトラ」の英語版のタイトルです。
1932年に公開された「The Mummy]はミイラ映画の元祖です。
「ハムナプトラ」は、そのリメイクです。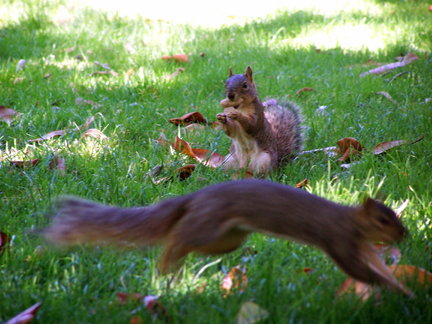 こんにちわ。
さてさて、毎度おなじみ、
試験には役に立たない英語諺コーナーのお時間です。
Hi! This is Konomi! Mr. Nuts!
With some nuts of probably totally useless information about USA sayings!
今日の最初の単語は
Preggie
妊娠している(pregnant)と言う意味。品詞は形容詞です。
下記の" " の中の英文の意味は
「彼女、妊娠してるみたい」
「アナタ、妊娠してるの? 」
※今年もまたコノミ君の住んでる公園で、かわいいリスの赤ちゃんたくさん生まれますよ。
Today's first word is "preggie".
Preggie means pregnant as in,
"She looks a bit preggie."
Of course some would say,
"A bit preggie? Either you are preggie or not!"
airhead
意味は
「頭の中に空気が一杯詰まってる。空気以外の物は何にもない」
解りやすく言えば
「頭、空っぽ」
家のニャーゴのスミエちゃんは頭からっぽ!!
Another fun word is "airhead".
It kind of means that a person has a head full of air and not much else – kind of stupid.
Like, "Sumie-chan is an airhead!"
Oh! Did I say that???
Don't get bent out of shape!
"そんなに怒らないで(don't get so upset)"
たとえば、スミエちゃんに
"Sumie is an airhead"
といったら、多分、彼女は、
"Don't get bent out of shape!!"
と付け加えておきます。
The last one for today is "don't get bent out of shape" which means, "Don't get so upset".
So when Sumie-chan reads that I said she is an "airhead"
I will say to her "Hey, don't get bent out of shape!"
普段の会話の中で使ってもいいですよ。お友達や家族に、ドンドン使ってみてください。
Oh please feel free to use these words in everyday conversation
on your friends, even preggie ones!
S.F. seeks cultural authenticity for Tea Garden
Marisa Lagos, Chronicle Staff Writer
(10-15) 17:54 PDT -- It's the oldest public Japanese tea garden in the
United States and one of the best-known attractions in San Francisco's
most famous park. But alongside the geisha dolls and books about Zen
gardens in its gift shop are decidedly un-Japanese snow globes, magnets
and T-shirts that could be found at any city tourist trap.
And that doesn't sit well with many of the city's Japanese American
leaders.
Two years after a public fight over the future of Golden Gate Park's
Japanese Tea Garden, the city's Recreation and Park Department is seeking
proposals from companies interested in leasing and managing the garden's
tea house and gift shop. Unlike the practice in years past, however,
applicants will be judged on their ability to bring an authentic,
culturally sensitive experience to the more than 400,000 people who visit
every year. The Recreation and Park Commission will vote today on whether
to move forward with a request for bids that outlines those requirements.
"I'd like to see more accuracy. People serving the tea should be dressed
appropriately ... and the selection of goods in the gift shop should be
more culturally relevant," said Douglas Dawkins, the great-great-grandson
of landscape designer Makoto Hagiwara, who created the garden for the
California Midwinter International Exposition of 1894.
Besides objections about what some Japanese Americans consider tourist
schlock, Dawkins and other would like to see more high-quality,
traditional types of green tea offered, plus servers who are dressed
appropriately and trained in traditional Japanese tea service. City
officials and Japanese American leaders agree that the garden cannot offer
a formal, traditional tea ceremony to every visitor, but they want the tea
house to evoke that experience.
Two years ago, when the department went looking for a new concessionaire,
the issue erupted in controversy.
The Lo family, which has leased the concession from the city for 15 years,
is Chinese American, and Japantown leaders lined up behind a bid from a
Japanese American cafe owner. Some of them argued that the concession
should be held by a Japanese American. The Recreation and Park Commission
rejected both bids, leaving the Los with a month-to-month lease and the
tea garden in the same state as before the vote.
This time around, members of the department took their time, visiting
other tea gardens, talking to experts and sitting down with Japantown
leaders before crafting the request for bids. Everyone now seems to agree
that it doesn't matter who wins the concession as long as they know what
they're doing.
"The community is most interested in seeing an authentic experience at the
tea garden," said Bob Hamaguchi, executive director of the Japantown Task
Force, a nonprofit organization dedicated to preserving Japanese heritage
in San Francisco. "It doesn't matter if it's a Japanese operator. The No.
1 concern is the proper display of Japanese culture and traditions."
The winning bidder will, of course, have to make money for the city. In
recent years, the tea house has earned the city about $200,000 a year
through rent payments and a percentage of revenues made at the tea house,
gift shop and nearby bus parking lot. The city also collected about $1.6
million last year in entrance fees.
The new operator will have to pay at least $180,00o a year in rent, plus
an undetermined percentage of concession revenues. The owner also will
have to pay into a fund that will be used for maintenance of the garden.
Margot Shaub, the park department's director of partnerships, said the new
request for bids "throws a wide net" - the agency is asking for ideas on
what products the new managers should offer and how they plan to bring
traditional activities or programs to the garden. The department is
requiring applicants to be specific about their plans.
"We want to know, 'What's the business opportunity?' How they will drive
more revenue so the concessionaire can make a living, and so can we," she
said.
One of the challenges for the current operator has been balancing what's
traditional with what sells, said Vince Lo, whose family also holds the
concession at Coit Tower.
"We now dedicate a whole section of the gift shop to selling books about
Japanese gardens and origami, even though they don't really make money,"
he said.
Lo said his family will look at the new request for bids and is likely to
apply to stay at the tea garden.
If the commission votes today to allow the request for bids, applications
will be due by Jan. 8, and a decision will be made by March. The five-year
lease probably will begin on April 1. Tea Garden facts
History: Thegarden, built for the Japanese Village exhibit in the 1894
California Midwinter International Exposition, was designed by Makoto
Hagiwara, whose family ran it from 1907 until the internment of Japanese
Americans in World War II.
Gates: The garden's gates were built by Japanese craftsmen without the use
of nails. They were constructed from Hinoki cypress.
Lantern: The garden's Lantern of Peace was a gift from the Japanese
government in 1953 as a gesture of reconciliation after the war.
Plants: The garden is home to such traditional plants as flowering cherry
trees, azaleas, Oriental magnolias, camellias, Japanese maples, dwarf
pines, cedars and cypresses.
Location: In Golden Gate Park next to the M.H. de Young Memorial Museum
and across from the new California Academy of Sciences. Source: San
Francisco Recreation and Park Department
E-mail Marisa Lagos at mlagos@sfchronicle.com. ----------------------------------------------------------------------
Copyright 2008 SF Chronicle
Thursday, October 16, 2008 (SF Chronicle)
http://cbs13.com/local/zodiac.suspect.killings.2.841657.html
MIAMI (AP) ― Frank "Lefty" Rosenthal -- sports handicapper extraordinaire, Las Vegas gambling executive and the inspiration for the blockbuster movie "Casino" -- died Monday. He was 79.
He died from a heart attack in his Miami Beach condo, a fire-rescue spokeswoman said.
Rosenthal, who once survived a car bomb, ran the Chicago mob-owned Stardust, Fremont, Hacienda and Marina casinos through the 1970s and into the mid 1980s. Although Sports Illustrated once crowned him as the greatest living expert on sports handicapping, Rosenthal eventually was listed in Nevada's "black book" of unsavory types banned from the state's casinos because of his ties with the Mafia.
"He's one of the originals," said Nick Pileggi, the author and screenwriter of "Casino." "When Lefty went down, the new Las Vegas emerged. The corporate Las Vegas."
Born in Chicago in 1929, Rosenthal learned the gambling trade through illegal bookmaking operations and made friends with Chicago mobsters -- ties that would last a lifetime. In 1961, he appeared before a Senate hearing on gambling and organized crime during which he invoked Fifth Amendment protection against self-incrimination 38 times -- and kept his left hand aloft throughout while doing so, thus garnering the nickname "Lefty."
Rosenthal's Mafia ties may have also taken him beyond the realm of gambling; federal documents claimed that in the 1960s he was associated with a CIA-connected, Cuban-American anti-Castro militant named Luis Posada Carriles. Rosenthal and Carriles denied these claims.
In 1968, Rosenthal went to Las Vegas, presiding over a city in transition, from a Mafia-infused hotbed of sin to a sanitized, global entertainment mecca.
"Lefty's era was the Las Vegas of the bloated Elvis and polyester suits," said Michael Green, a history professor at the College of Southern Nevada in Las Vegas.
Although Rosenthal ran four casinos, he didn't have a Nevada gambling license -- a 1971 indictment in California for conspiracy in interstate transportation in aid of racketeering helped prevent him from obtaining one.
And his ties to organized crime, especially with reputed mobster Tony Spilotro, got him into hot water.
Spilotro was indicted in a skimming scheme, along with about 14 others, which also sealed Rosenthal's fate with gambling regulators who ended up putting both men in Nevada's black book of persons excluded from casinos. Spilotro also had an affair with Rosenthal's estranged wife, Geri -- one of the many dramatic moments of Rosenthal's life that played out in the movie, "Casino."
"Lefty was the ultimate handicapper," said Pileggi. "But he couldn't handicap his heart. His marriage ended in disaster."
Green said Rosenthal was pushed out in the late 1970s and early 1980s when Las Vegas began to shed its image of being under the control of organized crime. The transformation became complete years later, with the emergence of corporate gambling interests.
On Oct. 4, 1982, Rosenthal turned the key in his Cadillac and ignited a fiery explosion that ruined the car but didn't kill him. The case was never solved.
Rosenthal left Las Vegas soon after and eventually landed in South Florida, where he ran a sports betting Web site and served as a consultant for offshore online casinos.
Despite his Mafia ties, shady bookmaking allegations and game-fixing probes, he had few brushes with the law.
"I don't believe he ever spent a day in jail while I was representing him," said Las Vegas Mayor and former Rosenthal attorney Oscar Goodman. "There were plenty of people who were shooting for him and I'm sure if you ask law enforcement they didn't care for him."
"But he always treated me with respect and dignity, and he paid his bills on time," he said.
Last year, Rosenthal explained to The Miami Herald what it takes to be a better gambler.
"No secrets to a winning formula," he said. "It takes years, perhaps more to establish a rigid form of self discipline. You must also be prepared to accept a lifestyle that requires an aspect of personal sacrifice, and bumpy roads along the way."
Casino' Inspiration Rosenthal Dies At 79
今日はスミエは版画のモデル。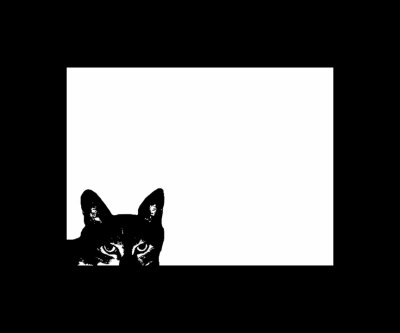 さてさて、またまた、どーでもいい英単語教室。
私のパパ、昔、ポリスアカデミーの鬼教官。。。
なんていったら、パパにおこられちゃうかな。ナイショナイショ。

今日の英単語は
gun / pistol / firearm
簡単な単語だけど違いがわかるかな??
gun は何かを撃つためのもの。
大砲(cannon) はgun, ピストルもgun.
Pistol は手で持ち運べるgun のこと。
firearm は火薬を使って撃つ武器のこと。
(スミエのパパはfirearmの先生でした)

gun is something that shoots something.
cannon is gun, rifle is gun, pistol is gun.
pistol is gun you carry in hand.
firearm is weapon that shoots something using some kind of gunpoweder.
pistol is firearm.
端っこからこにゃにゃちわ。